When you come to The Hair Parlor, you know there will be good hair days ahead.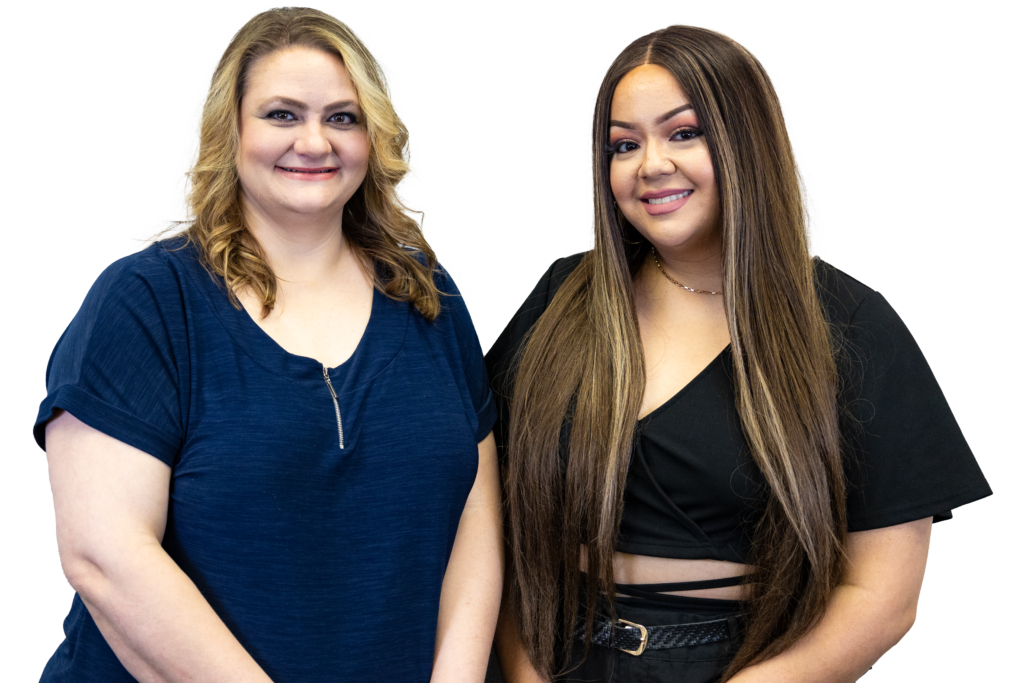 As the new owners of Hair Parlor, we've taken the wonderful foundation of what the previous owners, Nancy and Sarelda, have built and added our own flair to it. We'll continue to bring the trendy and fun beauty services you've come to know and love to the Big Country for years to come. 

Our vision for the future is to stay true to our roots – stay client-focused, team-oriented, and have fun while taking care of our clients. We've created a stress-free environment for you to delve into the much deserved ritual of self-care. No worries, just hair goals. 

The team is obsessed with hair and keeps up-to-date on all the latest trends and innovations in the industry. We've got the knowledge and experience to give you the most gorgeous multi-dimensional color, full-bodied perm, or transformative cut. Whatever you're looking for, our creative stylists will deliver. You'll walk out feeling like a million bucks and ready to slay the day!
Susana
Co-Owner / Hairstylist / Color Expert
Heather
Co-Owner / Hairstylist / Color Expert
Sarelda
Master Stylist / Color Expert
Kylie
Hairstylist/Colorist
Trini
Hairstylist/Colorist
I had a good experience here! The staff was very friendly, and they gave me a great haircut at a fair price. I was impressed! The hardest part was finding where it was at. (It was hidden in the corner!) I will definitely be back and would recommend it to my friends and family.
Lovely hair-to-extension color match by Heather 😄
Thanks for working me in on my lunch break! 😘 Heather always makes me look younger and beautiful! 🥰
Since 1985, the team at The Hair Parlor has been building clients trust and helping them see all that is possible with their style. The team is continually learning and growing to provide individual services from the youngest to the oldest of our clients. We love making people feel great about themselves. You will feel welcome from the minute you walk in the door till the time you leave.
Looking for a great local hair salon in Abilene TX? You will find none better than The Hair Parlor located in a convenient spot near the center of town, Hair Parlor has the best stylists and colorists so you can get the perfect haircut and style. Women's, men's and children's haircut and style services are available – with specialty services such as extenions, vivid color and bridal hair styling available as well. From trendy cuts to luxurious balayage and everything in between, our talented stylists will have your hair looking its best in no time! If you're looking for a hair salon that offers excellent services and quality products, then consider visiting Abilene's Hair Parlor. Our team of experienced stylists will work with you to create a style that perfectly suits your needs. We also offer a variety of hair care products to help keep your locks healthy and shiny. So don't wait any longer – visit us today!